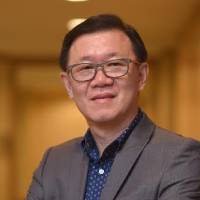 By Lee Heng Guie
The RM35-billion PENJANA Short-term Economic Recovery Plan (June-Dec 2020) broadly meets our expectations.
It incorporates the features of PRIHATIN Economic Stimulus Package to empower people, propel business and stimulate the economy.
All in, the total fiscal stimulus package amounts to RM295 billion or 21.1% of GDP, of which direct fiscal injection is RM45 billion or 3.2% of GDP.
The initiatives and measures are fairly broad-based and well-targeted to help stabilise domestic economic and business conditions as well as enable the economy to recover sustainably as it emerges from the pandemic.
In terms of timing and depth, we expect the sharp contraction of economic activity (as measured by GDP) estimated -11.5% yoy (year-over-year) to peak in 2Q 2020 (+0.7% in 1Q) and will narrow to a smaller magnitude of decline (-3.4%) in 3Q before reverting to +2.2% in 4Q.
Overall, SERC estimates 2020's GDP to decline by 3.0% (4.3% in 2019).
Restoring consumer, investor confidence
It is reasonable to expect domestic consumption and business capital spending to mend gradually, accompanied by a restoration of consumer confidence and business sentiment.
A significance rebound (V-shaped) in domestic stock market from the lows could well serve as a barometer that investors are feeling somewhat sanguine about the prospect of domestic economic recovery.
The jury is still out. The litmus test is the expiry of six months' loans repayment moratorium in September 2020.
While external environment still matters, restoring domestic consumer and investor confidence will be the key to uplift domestic economic recovery.
This must be anchored on keeping clear and consistent communication flows of the government's economic stabilisation and stimulation policies, backed by macro-economic and political stability.
Many businesses, especially SMEs and micro enterprises are still struggling, not only coping with immediate challenges (slow demand, supply disruptions, cash flow problems and operating costs) but also structural challenges (due to consumer protocols, social distancing, Standard Operating Procedures, intense competition in online business and e-commerce) that threaten their survival.
Some of our workers will lose their jobs permanently.
Some of these jobs will not come back. Will we see more gig and freelancer jobs and remote work?
Work for future will be looking different.
Saving jobs
With the number of unemployed expecting to hit at least one million persons, the short-term economic recovery plan continues to focus on saving jobs directed at protecting the livelihoods of workers; promoting employment through apprenticeship, upskilling and reskilling; helping them to adapt to new ways of working.
While the extension of wage subsidy, hiring financial assistance for the unemployed between RM600 and RM1,000 per month up to six months and other training support programmes help to ease the unemployment pressure, the scheme must be well implemented.
The vulnerable group, especially the petty traders and self-employed, should be given more assistance as their income was severely impacted during the MCO (Movement Control Order).
It is commendable that the government will establish a Special Committee for National Employment to coordinate and monitor the implementation of initiatives in jobs creation and skills development for our workforce.
The tripartite committee (comprising government, employers and employees) should also address the management of foreign workers during this economic downturn.
Currently, Malaysia has two million documented foreign workers and an estimated four to five million undocumented foreign workers.
Besides supporting businesses on 3Cs (cash flow, costs, and credit), the plan introduces initiatives to enable businesses to adapt and transform as well as seize opportunities through e-commerce and digital adoption.
It was reported that 25% of businesses are still lacking e-commerce infrastructure to take advantage of the exponential growth in online market.
Innovation, new businesses and start-ups will be supported to secure opportunities in the new normal. SME business transformation and innovation are a must to further gain market share, increase revenue and customer satisfaction or reduce inefficient expenditure.
Stimulating the economy
On stimulating the economy, sector specific support is given to tourism, manufacturing, agriculture and food, the palm oil industry, auto and property.
We expect the medium-term recovery plan and the National Budget 2021 will focus on investing in "new smart infrastructure" used for high-tech, digitalisation and sustainable purposes (renewable energy, climate change, eco-green).
These include, big data centres, 5G infrastructure, and charging stations for new energy vehicles (NEVs), solar energy, healthcare, defence technology, etc.
The "big bang" provision of zero tax rate for a period of 10-15 years to lure reshoring of new investment in the manufacturing sector as well as the provision of 100% Investment Tax Allowance and Special Reinvestment Allowance would place Malaysia in a competitive position to attract the relocation of production bases to Malaysia.
Lingering concerns about US-China trade tension and COVID-19-inflicted supply chain disruptions have resulted in multinational companies having to adopt investment and business diversification risk.
The establishment of the Project Acceleration and Coordination Unit (PACU) at MIDA to simplify and coordinate application process across the federal, state and local authorities; the enhancement of the Domestic Investment Strategic Fund; and fast-track manufacturing licence approval for non-sensitive industry within two working days are a welcome investment facilitation, if they are well executed.
These investment initiatives are expected to help revitalise subdued private investment growth, which had pulled back sharply to an average growth of 5.1% pa in 2015-19 from 14.6% pa in 2010-2014.
Private investment has declined by an annual rate of 2.3% in 1Q 2020 and is expected to decline by 11.4% in 2020 due to the COVID-19-induced economic downturn amid weak business sentiment and lingering political uncertainty.
Real estate sector
The real estate sector, which has long been in the doldrums and plagued by a massive overhang since 2015 will be given a boost through the extension of the Home Ownership Campaign (HOC) and stamp duty exemption, the exemption of Real Property Gains Tax (RPGT) for disposing three units of residential properties and the uplifting of 70% loan margin financing limit for houses priced above RM600,000 during the HOC.
These property initiatives and measures are expected to improve buyers' sentiment.
Backed by stable income and employment, those buyers whose have been looking to upgrade and buy a new house are likely to commit purchases given the historical low borrowing cost.
The government can consider reviewing foreign investors' property purchase price threshold level given the low share foreign property ownership between 0.3% and 1.0% in 2012-2016.
In 2002-2018, there were 40,471 MM2H participants' approvals. Foreign ownership accounted for 0.73% of total residential existing stock in Malaysia as at end-2018.
The weak ringgit and competitively priced property prices in the region provide a good entry point for foreign buyers intending to choose Malaysia as their second home.
PENJANA also proposed to introduce the COVID-19 Temporary Measures Act, which is deemed critical to provide temporary relief for businesses and individuals who are unable to perform their contractual obligations due to the MCO triggered by COVID-19.
It is hoped that the proposed Act will be tabled for reading in the forthcoming Parliament session, from July 13 to Aug 27, 2020.
The speedy enactment of the Act is deemed critical to support the business recovery stage.
A delay in the Act will disrupt the businesses' efforts in rehabilitating the recovery as their time and resources will be distracted and preoccupied by the potential legal disputes and heavy liabilities or penalties for non-performance of their contractual obligations. – BERNAMA
Writer is Executive Director of Socio-Economic Research Centre (SERC), an independent and non-profit think tank.
(The views expressed in this article are those of the author and do not reflect the official policy or position of BERNAMA)